Day 1
People fly individually or as a group to Goteborg where they will be met and transfered by road to Dals-Ed two hours to the north. Refreshements will be provided during the transfer.
After arrival and check-in at the Hotel Dalsland, your guides Jim and Paul will welcome you over tea/coffee/cakes and answer any questions you have. They will also provide you with waterproof barrels to pack for your use on the lake.
Afterwards, you will be able to use the hotel sauna, spa, pool, or solarium, just relax as you wish, or walk into town, to buy beer, wine, etc., for the trip.
In the evening, you will have another opportunity over dinner to get to know other people and quiz your guides.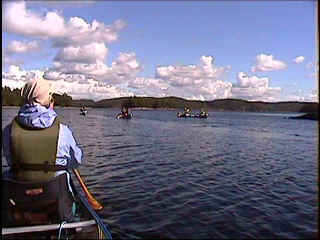 Explore this canoeist's paradise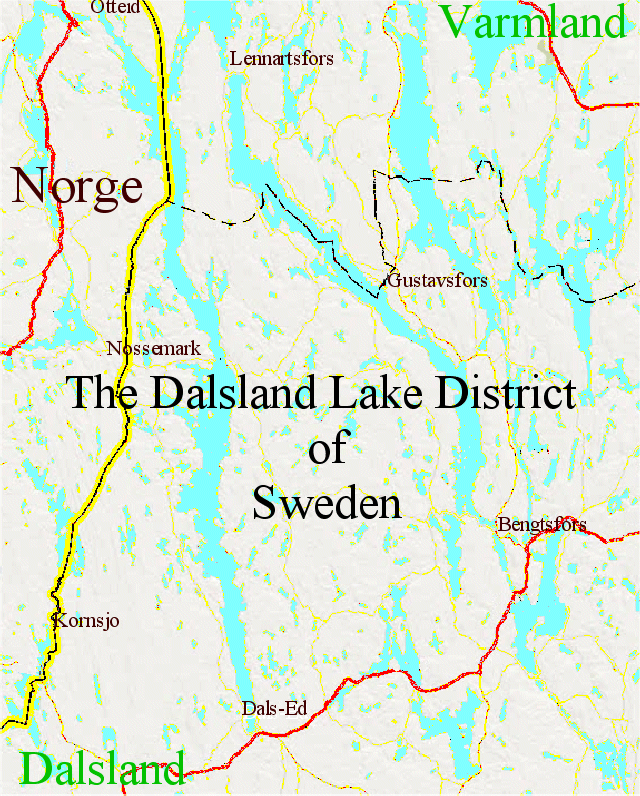 Day 2
Breakfast in your hotel.
At 10 am your guides will meet you. Your barrels will be taken to Canodal - the journey starting point, and your travel cases will be stored for your return.
A short walk along a nature trail will give you some background to Ed's history and then at Canodal we will introduce you to our outfitter, equip you with paddles, buoyancy aids and other equipment. You will then have a safety briefing and lunch.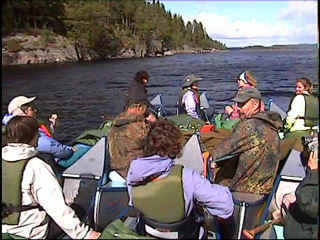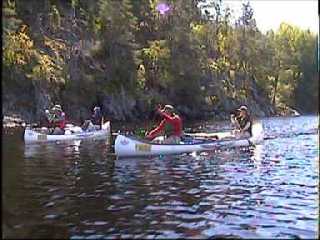 Exploring the lakeside Rafting up for a snack
After lunch, we will set off and paddle to our first destination a few miles north. There will be a break for tea/coffee/cake on route and you will find this to be a recurring feature of the trip. On arrival at our destination, we will set up camp. While you relax, Jim and Paul will be preparing dinner which is cooked on wood fires.
After dinner, the next day's plan is outlined and then people usually socialize around the fire, retiring for a good night's sleep whenever they wish.
Day 3 onwards
7.30 am Tea/coffee will be delivered to you at your tent, if you wish, and then you can join us for breakfast. The day's plan will be discussed and adjusted to suite wishes and the weather.
If we are moving camp, we will be on the water by 10.30 am and will aim to arrive at our next campsite by 4.30 pm. We will have lunch on the way, and probably tea and cake as well!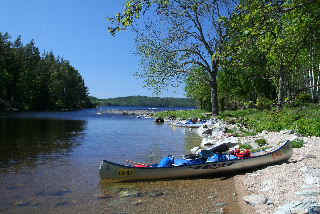 After setting up our camp, you will be able to relax, enjoy other interest's etc., while Jim and Paul prepare dinner. If you want to help or learn about cooking with wood, you will be most welcome to assist. After dinner, plans are outlined and discussed while people socialize round the fire. There will be an opportunity to have a late paddle and see nocturnal wildlife.
Menu du Bois: You will be treated to a wide variety of cuisine in the evenings from around the world - chosen from Italian, Chinese, Asian, etc., - starting with a traditional Swedish meal. If you catch any fish, that will make a great meal too. There will be plenty to choose from for breakfast and lunch. You can experiment with making buiscuits/cakes or anything else you want to create on wood fires.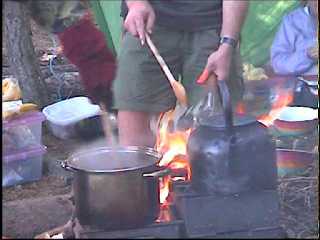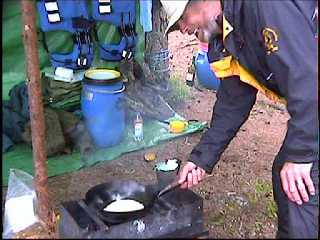 Things to learn about 'Canoeing in Comfort': looking out for each other and other water users, sitting and kneeling, paddle strokes, trimming your boat, rafting up, how to get a canoe to go in a straight line, how to turn, how to go sideways, communicating with your partner, when to stay and when to go, what to do if you fall in, water language, blending in with the environment, making drinks, and more.
Options to be enjoyed over the trip: Relax, snooze, read, draw, paint, learn paddling skills, take photos, observe wildlife, explore, swim, experiment with camp craft etc., etc. Prior to the trip, you will have told us about your interests and hobbies and we hope that you will take the time to enjoy them.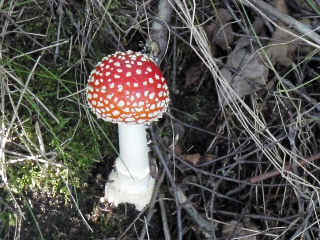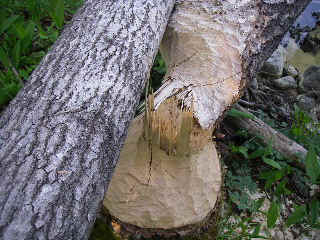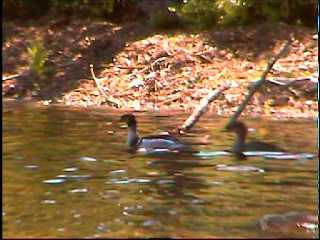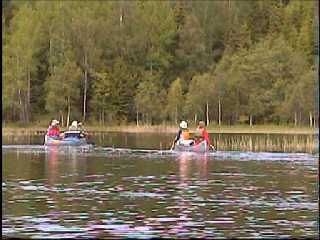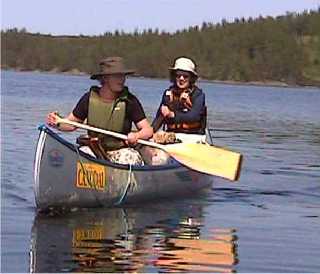 A semi-wilderness area which is home to Ospreys, King's Eagles, Goosanders, Black-throated Divers, Moose, Wild Boar, Beavers, and magical moments.
Last Canoeing Day
Tea/coffee/breakfast as usual, followed by a short journey to our pick up point where we will have lunch.
You will be transfered back to the Hotel Dalsland in Dals-Ed where we hope you will take full advantage of the sauna, pool, spa, etc.
In the evening, we will have a celebration dinner, and we hope you will have a tale of adventure or something you have made, to share with everyone else about your trip.